Imagine Sonam
Kapoor
walking
the red carpet wearing the best clothes and accessories, but without having done her hair just right! It would be considered a fashion disaster, and would spread like wildfire across all the Page 3s. When you are all dressed up in traditional wear, it goes without saying that you need just the right
jewellery
to get the final winning look. But what do you do with your hair? The look is never complete when we have a bad hair day. For example, if you purchased a grand
Anarkali
suit online, it would be a pity to get all dressed up and then tie your hair in the usual pony tail or leave it open, looking lank and listless.
A Range of Choices for Hair Accessories
The choices you have for just the right hair accessories with ethnic wear are aplenty.

From

mang

tikkas

to

gajras

, and from bejewelled hairpins to false buns in exotic styles, you can make your hairstyle as exciting as your outfit with just a little planning. When we plan what to wear and even match the attire with the right earrings, bangles and necklaces to complement it, many of us are left confused when it comes to the hairdo. Here's a look at some of the best options to go with your designer

lehengas

or your new Anarkali suit bought online. Top Must Try Hair Jewels
Here are a few hair embellishments that can be worn with your ethnic wear. Be sure to try them this festive season and make sure you choose the right outfit as well.
1.
Jhoomer
or Passa
:
This fan shaped side

tikka

is very popular. Most Muslim brides sport it. Who can forget the Bollywood sensation Aishwarya Rai in the movie Umrao Jhaan, showing off many varieties of this piece of

jewellery

. It looks stunning on side swept open or tied up hair, and can be worn with your

gagras

or even when you buy Anarkali

suit online

.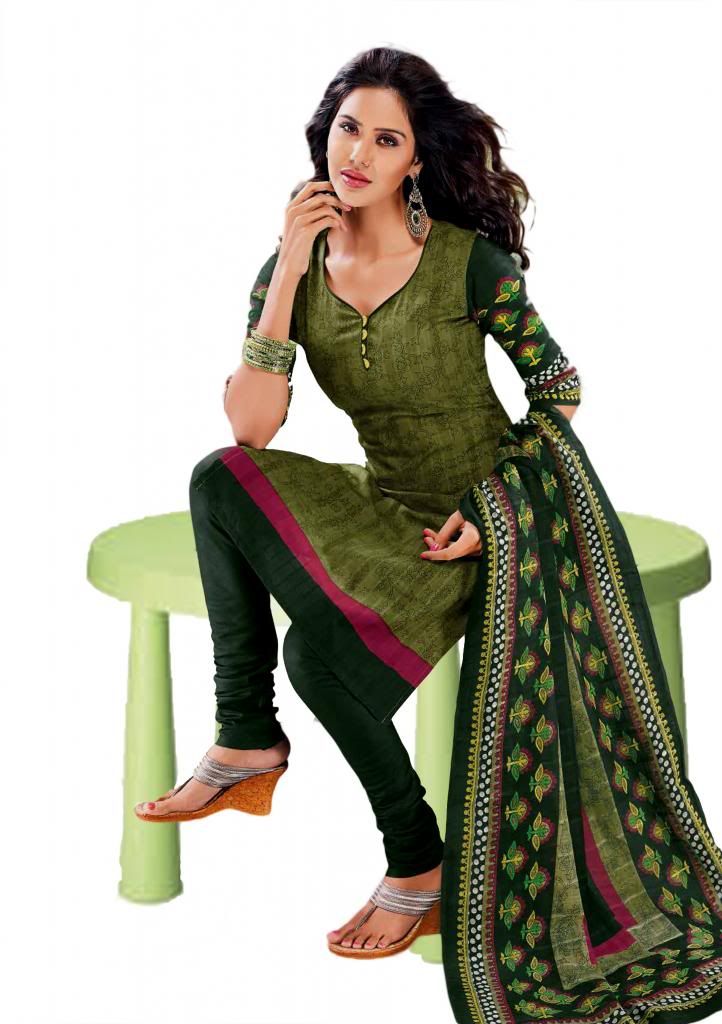 2.
Pearl Strings
:
We all have our grandmother's pearl string necklace, and with fashion classifying it a middle age accessory, what do we do with it? Try entwining it around a bun or a braid or simply hanging end to end over your open hair do. It will make your traditional saree or

salwar

suit look rather chic.
3.
Gajra
:
Most women shy away for this, wondering if it would sit well. In fact, it is the most popular accessory amongst South Indian brides. Cover the side swept braid with a long string of fresh flowers. You hair will smell great and it will instantly add a depth of purity to your outfit. You can also let the

gajras

fall open; covering your neck for a simple look that will compliment a well tailored silk

salwar

suit. You can even tuck a nice big Gerbera Daisy behind your ear to complete a retro ethnic look.
4.
Mang

Tikka
:
This is the most widely used hair accessory. Each region of India has its own version; and it looks great with any ethnic outfit, even with Anrakali suit bought online. You can dress it up or down as much as you like.
5.
Borla:
This is a traditional Rajasthani embellishment and in recent times has been worn with many ethnic outfits, to add a touch of diversity and charm. They come in many sizes and materials, studded with

gem stones

or enamel work, called

meenakari

.
The good news is that most Indian hair accessories are simply stunning and can transform your hairstyle instantly. And you don't even need to visit a beauty

parlour

to get a great look.